23 Mar

In Home Service Providers
CJ's Install Solutions
Professional Installation Services Since 2001
Service Installers
Limited Positions! $1500.00 Sign On Bonus for 6+Months Experience with Dish Network!
Must have white truck or van with job appropriate tools. (Restrictions Apply)
Note: Must pass a criminal background check with no felonies within the last 7 years
and no misdemeanors within the last 3 years (applies for most convictions)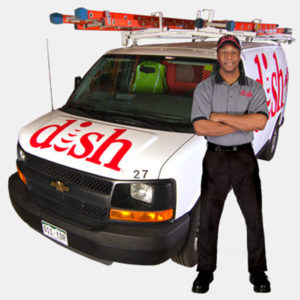 CJ's Install Solutions been in business since 2001, serving over ½ million customer in 7 states.
Earning potential varies from $600-2000 week depending on experience, work schedule and quality of work. Currently looking for Service Installers to provide professional quality sells and service for cutting edge technology services, such as, but not limited to:
Dish Satellite
Excede Internet
Hughes Internet
Amazon Ring & TV installation
Google Nest Pro ( Out Door Cameras, In Door Cameras, Door Bells, Google Hub, Door locks, & Thermostat) sells and installation
Provide product opportunities to customers to improve their service, such as surge protectors, soundbars, etc.
REQUIREMENTS:
Contractors have flexible work schedules depending on their needs as well as our needs, with the ability to start work from home. We have several programs available with the ability to connect you with a partner company to get started for skills assessment education. Learn from the best in the industry to start your own contracting company.
Must pass a criminal background check with no felonies within the last 7 years and no misdemeanors within the last 3 years
Must have own job appropriate tools
PREFERRED TRUCK, VAN or SUV to sufficiently haul tools, ladder, and job related equipment
PREFERRED Sales Experience
Excellent written and verbal communication skills
Basic computer skills; basic electronics and/or audio/video knowledge is helpful
Strong customer service skills; friendly, approachable and motivated with a strong work ethic and high degree of integrity.
High energy, very resourceful, and strong multi-tasking skills
Ability to stand for long periods of time on a ladder, lift over 70 lbs at times, crawl into small spaces and work in all climates.
Travel may be required
Preferred background in but not limited to: Cable, DirecTV, Dish, Satellite, Electrical, Home Security, Customer Service, Smart Home Services, Exceeding Expectations, Outgoing Personality, In-dependency, Sales, Google Smart Home
RESPONSIBILITIES:
Conducting site surveys – determine the best positioning of our equipment for strongest signal reception.
Installing cutting edge technology – place mounts, satellite dishes and receivers while ensuring broadband connectivity.
Educating customers our award-winning services – review order with the customer and teach them the basics to use and enjoy their new service and equipment.
Providing Services – successful technicians offer our customers additional services and products while earning incentives and building new skill sets that will propel them into the future of in-home services delivery.
For a brief phone interview contract the recruiter in your area:
Region 1 (TN, LA, MS): Call Tiffany at 479-263-5233
Region 2 (AR, MO, OK, TX): Call Tierra at 479-263-5776
Office Number 870-743-4252 ext 108
Email: cjsprosatsapplicants@gmail.com
Fax: 870-743-2544
APPLY ONLINE NOW!